Dr. Jinhua Zhao presents "Behaviour and computation: What defines the future of urban mobility?"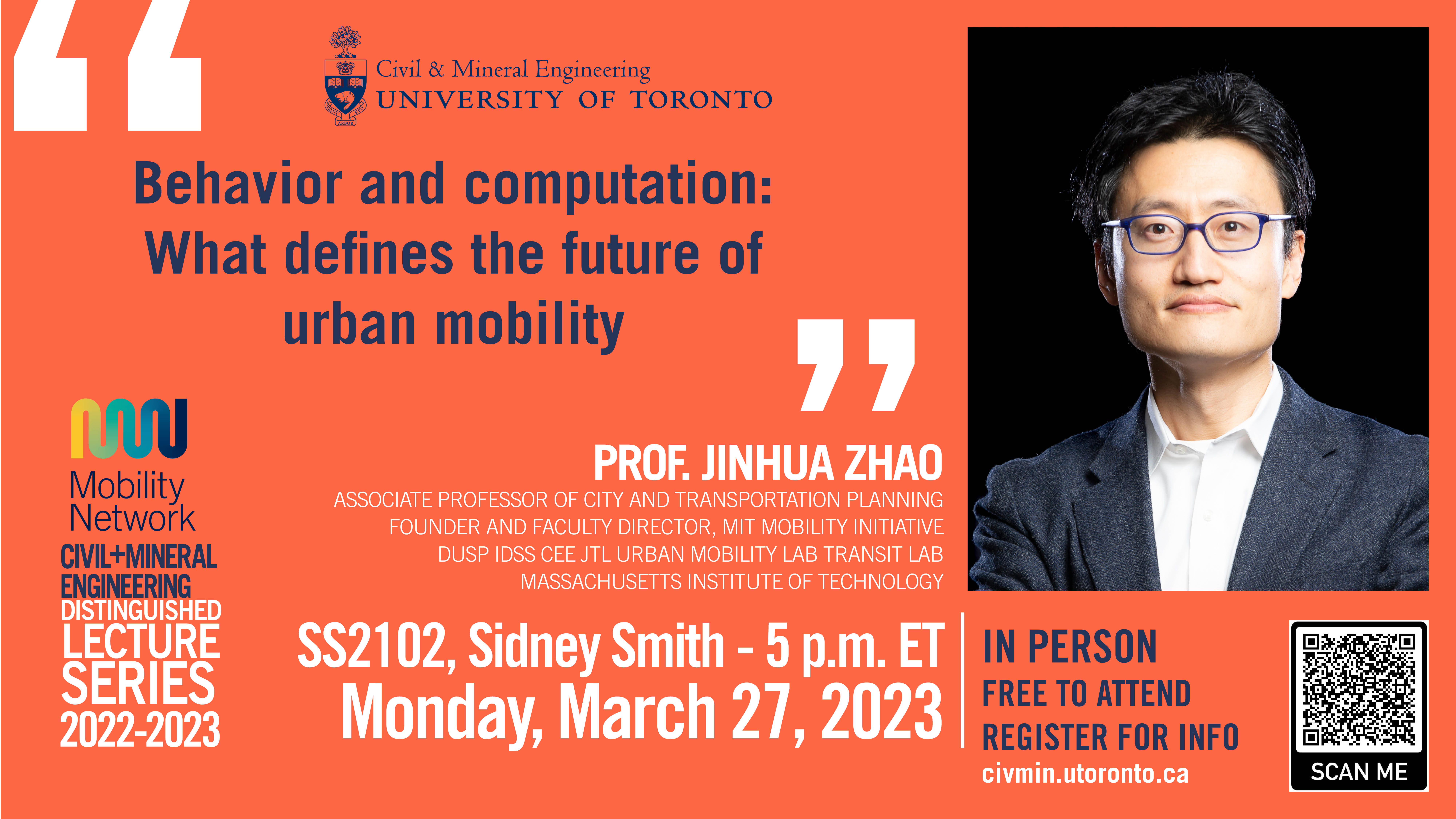 March 27. 5:00 pm

to

7:00 pm

EDT
The transportation world is booming but in flux: the industry is being reshuffled, communities and cities are often confused and anxious about their mobility future, and the ecosystem pressure is daunting.
Mobility is in the midst of profound transformation with an unprecedented combination of new technologies: autonomy, electrification, connectivity, and AI, meeting new evolving priorities: decarbonization, public health, and social justice.
In this talk, Professor Zhao sharply focuses on two forces that drive the mobility future: behaviour and computation.
Behaviorally he investigates: Is travel social? Is travel emotional? And is travel perceptual? He uses a behavioural lens to examine mobility technologies and translates business decisions into a set of behavioural inquiries. Every single organization or company exists to change someone's behaviour.
Computationally, he brings AI and machine learning methods to sense, predict, nudge and regulate travel behaviour. He demonstrates the power of bringing behavioural and computational thinking together, in order to make mobility services predictive, individualized, and experimental. He will illustrate how to design multimodal mobility systems that integrate shared and autonomous services with public transit.
About the speaker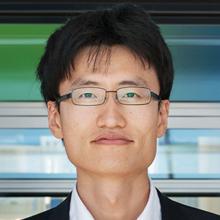 Jinhua Zhao is the Edward and Joyce Linde Associate Professor of City and Transportation Planning at the Massachusetts Institute of Technology (MIT). He integrates behavioral and computational thinking to decarbonize the global mobility system.
Prof. Zhao founded and directs the MIT Mobility Initiative, coalescing the Institute's efforts on transportation research, education, entrepreneurship, and civic engagement. He hosts the MIT Mobility Forum, curating cutting-edge transportation research across the globe. Prof. Zhao directs the JTL Urban Mobility Lab and Transit Lab at MIT. He leads long-term collaborations with transportation authorities and operators worldwide, including London, Chicago, Washington DC, and Hong Kong and enables cross-culture learning between cities in North America, Asia and Europe. He develops methods to sense, predict, nudge, and regulate travel behavior, and designs multimodal mobility systems that integrate autonomous vehicles, shared mobility, and public transport. He is the co-founder and chief scientist for TRAM Global, a mobility decarbonization venture.
Register
This free event is presented by the Department of Civil & Mineral Engineering Distinguished Lecture Series and co-sponsored by Mobility Network. Registration is required.