Mobilizing Justice Second Annual Symposium - Day 1 of 2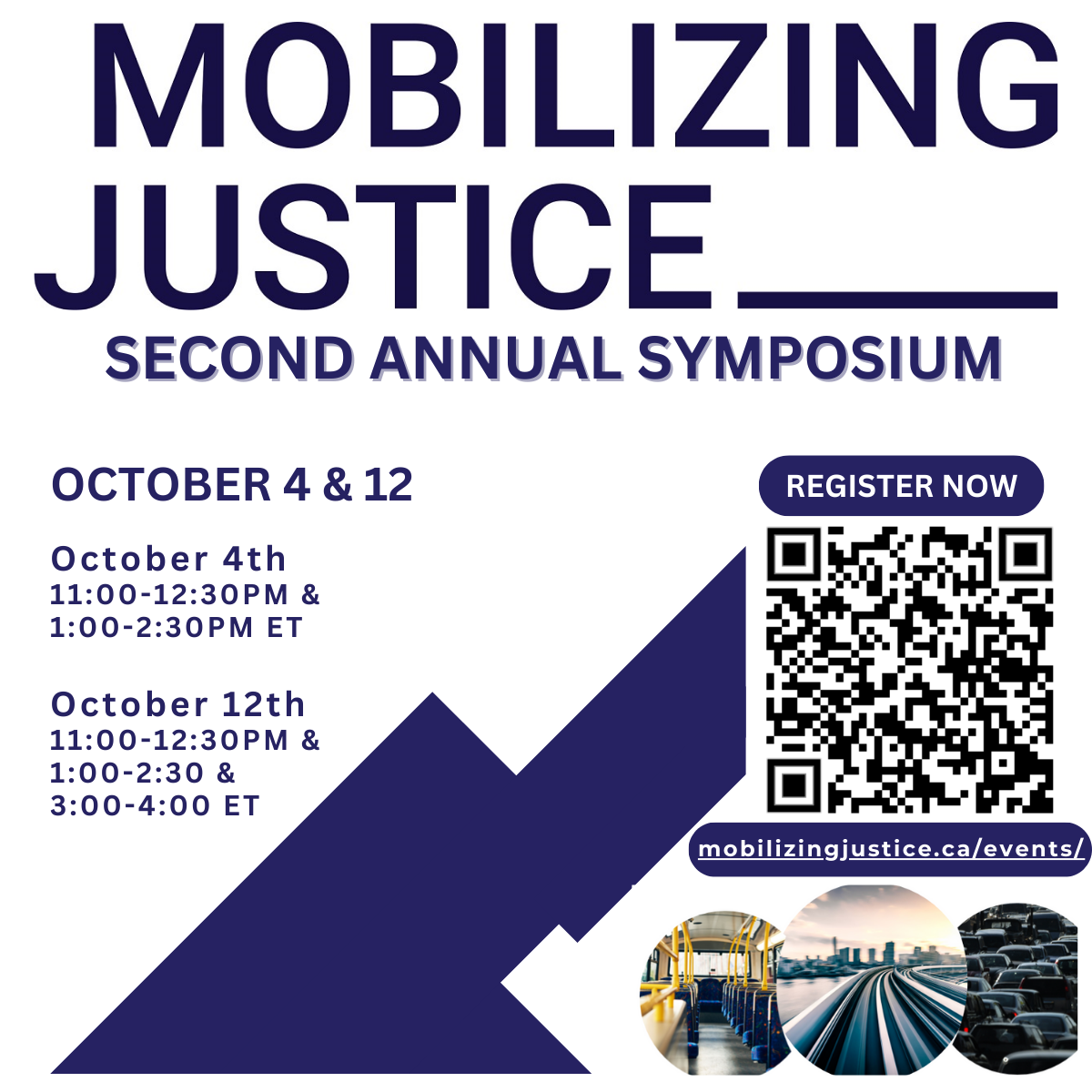 October 4. 11:00 am

to

2:30 pm

EDT
Mobilizing Justice, a multi-sector research partnership committed to solving transportation inequities in Canadian cities, has announced its second annual symposium.
The event will take place virtually over two days — on October 4, from 11:00 a.m. to 2:30 p.m., and October 12, from 11:00 a.m. to 4:00 p.m. — bringing together a broad range of contributors from across Canada and the U.S. 
The symposium will feature presentations on new equity analysis tools, workshops on transportation equity survey designs and transportation pilots, panels on partner achievements and grassroots community perspectives, and more.
Find out more about the Mobilizing Justice Second Annual Symposium.