2023 Public Transit Short Courses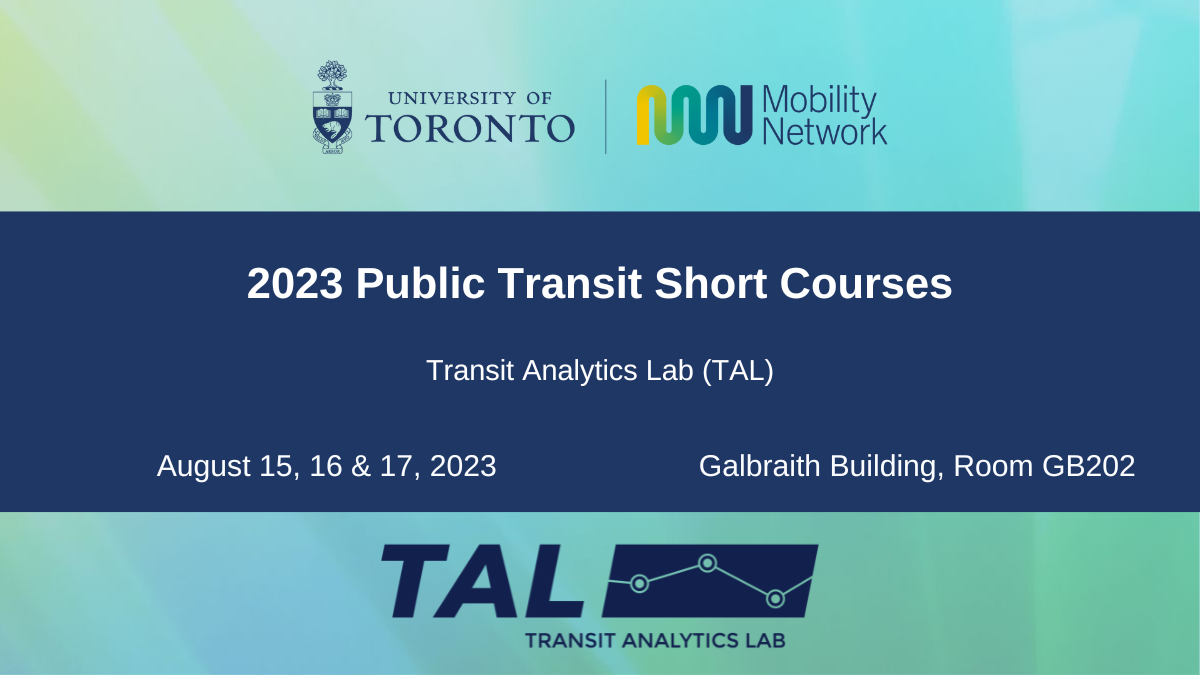 High quality public transit is the linchpin of liveable cities. Not only does it enhance mobility, accessibility, economic productivity, and help address climate change, but the COVID pandemic also illustrated its critical role in public health and ensuring the mobility of essential workers. Transit has always faced challenges in our auto-dominant society, but now faces an environment that is increasingly uncertain and turbulent. The last few years have highlighted the strategic importance of data, sophisticated analytics, and advanced technology such as Intelligent Transportation Systems (ITS), that enabled transit systems to respond more nimbly to the dynamic situation and the changing needs of customers. These tools are playing an increasingly critical role in the planning and operations of public transit, and need to be fully integrated into internal business processes.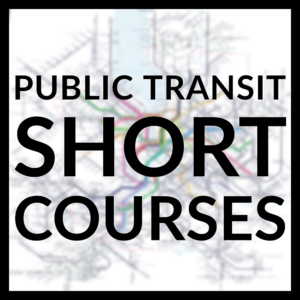 The Transit Analytics Lab at the University of Toronto Mobility Network is offering two back-to-back courses designed to provide participants with knowledge on key concepts and best practices related to public transit service planning and technology. The first course, Public Transit Planning and ITS, provides an overview of key concepts and best practices related to transit planning, network and service design, service standards, transit and land use, and the application of ITS technologies. The second course, Public Transit Modelling, provides a complementary but more focused and advanced exploration of tools that can be used for forecasting demand at both the system and route levels, transit assignment, and microsimulation-based analysis. The courses will be taught by leading transit planning researchers and practitioners and will provide a balanced perspective on transit systems planning and ITS, including both state-of-the-art techniques and practical perspectives.
Course outlines, instructors, schedules, fees, and registration are to be confirmed.
Watch this space for details or subscribe to Public Transit Short Courses notifications here.